The next generation of anti-friction technology.
The Talon Extender is the next generation in anti-friction tools that utilizes water-hammer technology for long laterals and extreme dog-legged wellbores. 
The Extender is designed with the Multi-Tiered System that allows the tool to be set to specific job parameters, including:
Increase pulsation impact when needed with multi-drop ball configurations
Pre-configured to operate at maximum pulsation from surface
Pre-configured to function in high flow rate operations
The Talon Extender will reduce costs for operators, reduce downtime and improve drill-out performance while increasing safety.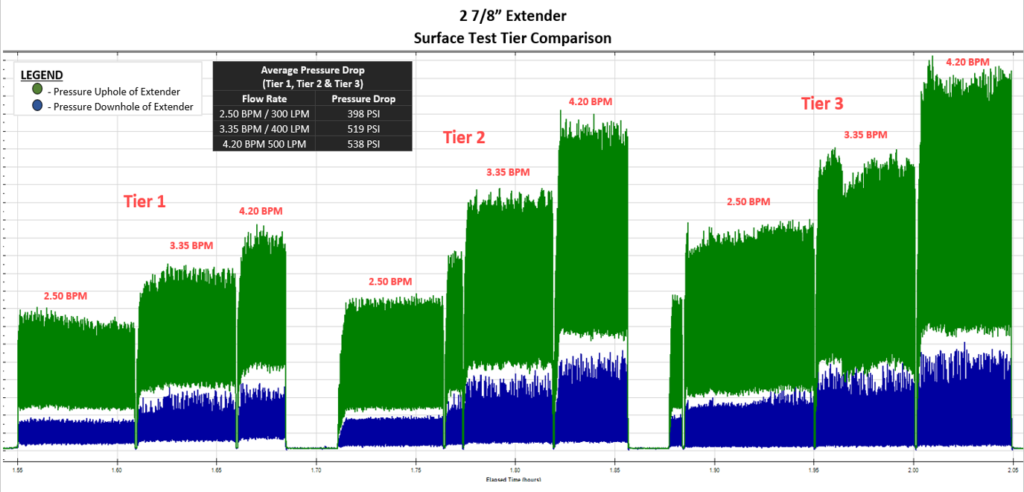 Performance that is captured on surface and validated in the well. The Extender's Tiered System allows you to only pulsate as hard as is needed for the operation at the time, saving in costs of damaged components and increasing safety on the job site.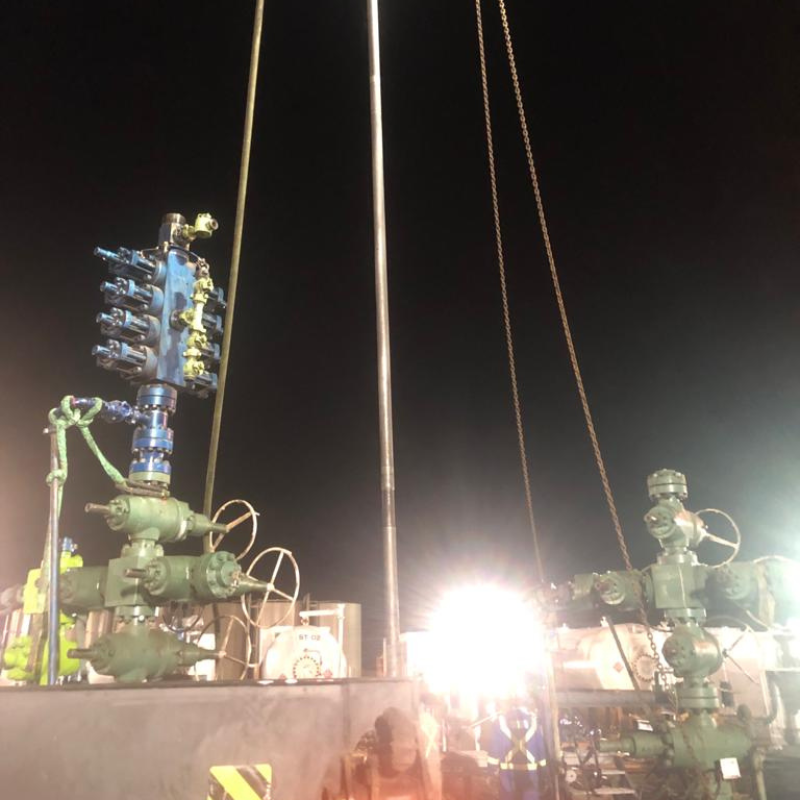 Over 200 well deployments have honed the operational capabilities to get through wells in a safe and efficient manner.
Features

Benefits

Variable pulsation when needed will save high costs on fatigue and failures of Coiled Tubing, BHA and Surface Equipment.

Utilizing multi-amplitude settings will reduce damage, fatigue and failure of equipment.

Lower pulsation frequencies allow for greater water hammer impacts, while also reducing the amount of resonance nodes when compared to high-frequency counterparts.

Bring the ability to hit superior pulsations when the job calls for a tool that hits harder than the rest.

Not limited by power section flow.
Talon Extender Performance Data

Max Flow Rate w/ Open Bypass
Talon Extender Specifications

Top and Bottom Connections
Triple Tier Pulsation

Tier 1 (No Ball)

50% of Pre-set Pulse

Tier 2 (3/8" Ball)

75% of Pre-set Pulse

Tier 3 (1/2" Ball)

100% of Pre-set Pulse
Contact our team for more information